Adventin kunniaksi askartelin lumilyhdyn ikkunalle.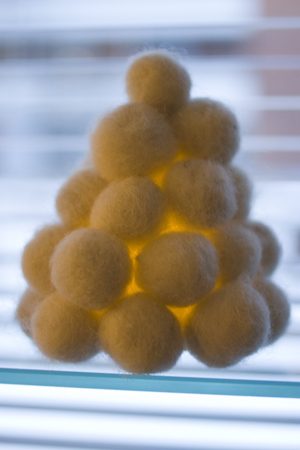 Neulahuovutin pieniä villapalloja ja kiinnitin ne lyhdyn muotoon värittömällä ompelulangalla. Sisään laitoin pattereilla toimivan led-tuikun. Idea napattu opiskelijatoverilta viime joulun aikaan.
This entry was posted on Sunday, December 2nd, 2007 at 21.28 and is filed under huovutettua, Käsityöt. You can follow any responses to this entry through the RSS 2.0 feed. You can leave a response, or trackback from your own site.