Jo kauan sitten aloitettu vihreä slipoveri on lopultakin valmis.
Lanka on se itse kehrätty, josta tuli jo yksi jakku. Lankaa kului huimat 150g ja jäljelle jäi vielä pieni 30g kerä. Mallia ja mittoja otin kaupasta ostetusta vastaavasta.
Hyvä tuli.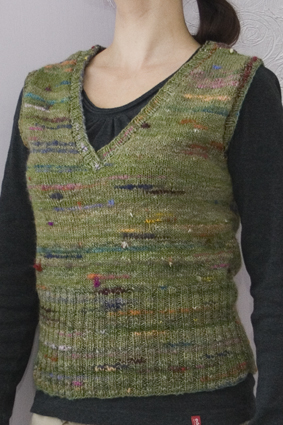 This entry was posted on Thursday, November 15th, 2007 at 10.31 and is filed under Käsityöt, Neulottua. You can follow any responses to this entry through the RSS 2.0 feed. You can leave a response, or trackback from your own site.